Planning Your Trip to Alaska
Options For Different Budgets

The same wilderness that makes Alaska unique also means you have to budget Alaska differently from other destinations. Some of Alaska's most dramatic sights can only be accessed by plane or boat, and most unique experiences require expert guides and gear (river rafting, glacier hiking, dog sledding).
Unlike resort or city vacations where your hotel choice can define your experience, in Alaska you'll want to reserve more of your budget for day tours that let you explore the otherwise inaccessible wilderness.
Alaska Day Tours & Activities
Tour costs range from as little as $80 for a 2-hour raft trip to $650 for an all-day, fly-out bear-viewing safari. Is it really worth it? We think so.
Here's what you'll want to budget for different tours:
Alaska Day Tours & Activities
Tour/Activity Budget (Per Person)
Fixed-Wing Flightseeing $150 – $350 1 – 3 hr Highest
Helicopter Flightseeing $250 – $400 1 – 2 hr Medium *
Helicopter Flightseeing & Glacier Dog sledding $350 2 hr Medium *
Glacier & Wildlife Cruise $60 – $150 2 – 8 hr Highest
Rafting or Kayaking $80 – $150 2 – 4 hr Highest
Bear Viewing $400 – $650 4 – 8 hr High **
Fly-In Fishing (Guided) $350 – $400 Full day Varies ****
Ocean or River Fishing Charter $135 – $250 1/2 or full day
Museums & Cultural Attractions $10 – $35 2+ hr Varies
Fly-In Wilderness Lodge $300 – $500 to fly in $250 per night Days High **
Boat-In Wilderness Lodges *** $250 – $500 per night Days High **
Note:
* Helicopters are more expensive to operate and the tours are shorter.
** Expensive, but if you can afford it, unique and memorable.
*** Lodges across the Bay from Homer or Kenai Backcountry Lodge
**** Varies based on crowds and fishing conditions. But the flight in is always special.
Alaska Lodging
Unlike day tours, many visitors consider lodging to be one of the least compelling values of an Alaska vacation. Alaska hotels are really just a place to sleep (except wilderness lodges), and yet they can be pricey.
But don't feel gouged—it's just the laws of economics. Alaska hotels need to recover 365 days of costs in a 120-day season.
• If you plan to hike in the high country or Arctic regions, know that the tundra doesn't really melt until late June.
• Luxury hotels run $200 – $250 a night. The difference is larger rooms, better location, and more amenities (restaurants, health club, business center, etc.)
One way to reduce costs is to stay at Alaska B&B's, which can cost $100 – $175 per night, depending on room size and whether you have a private bathroom. In addition, you'll meet real Alaskans and get their friendly advice on things to do. The Alaska B&B's listed on alaska.org are all great finds, with great decor, rooms, and hosts.
Cost-Cutting Strategies—Or How To Save $1,500 On Your Alaska Vacation
If you have a limited budget, Alaska is still for you! Take a few of the higher-value day tours listed below, then rent a car and create your own adventures. It's easy to do in Alaska: the most famous Alaskan adventures ever done were on a shoestring budget.
Lodging:
Save $50 – $100 per night by staying at less expensive hotels or B&B's. Or, for the truly adventurous, bring a tent and sleeping bag.
Transportation:
Save $100+ by renting a car rather than taking buses and trains. You'll travel at you own pace too.
High Value Day Tours:
Glacier cruises, rafting, hiking, and museums offer great value for what you'll see and their length. Fixed-wing flightseeing is $150+ for a short tour, but so unique and memorable we still recommend you do it.
Fishing:
Save $225 by going on an ocean or river fishing charter rather than a fly-in.
Glaciers:
Save $350+ by visiting a roadside glacier rather than a helicopter tour.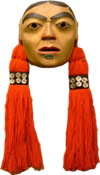 Native Culture:
Save $450 by visiting museums and cultural centers rather than flying to Kotzebue or Barrow.
Shoulder Season:
Visit before June 13 or after August 20 for 10 – 25% discounts on some tours and lodging.
Bear Viewing:
Save $350+ by hoping to see bears from a distance on a Denali Park Road Tour rather than taking a fly-in bear viewing tour for guaranteed, up-close viewing. However, if you want to splurge big on one thing, treat yourself to fly-in bear viewing. Justify the expense as a once-in-a-lifetime opportunity.