Alaska Flightseeing
Many options for flightseeing in Alaska
Flying is a way of life in Alaska and a trip to Alaska would not be complete without an Alaska flightseeing excursion. From one end of the state to the other, there's never a shortage of colorful pilots to take you for a bird's eye view of this great land. Circle majestic Mt. McKinley, land on a glacier and go exploring, access backcountry wilderness, visit a remote village or drift peacefully in a floatplane past bears as they feast on summer salmon. If you're going to do any Alaska flightseeing and make only one flight, Denali National Park is the place to go first. Denali has over six million acres of mile high granite gorges, ancient blue glaciers and endless icy peaks.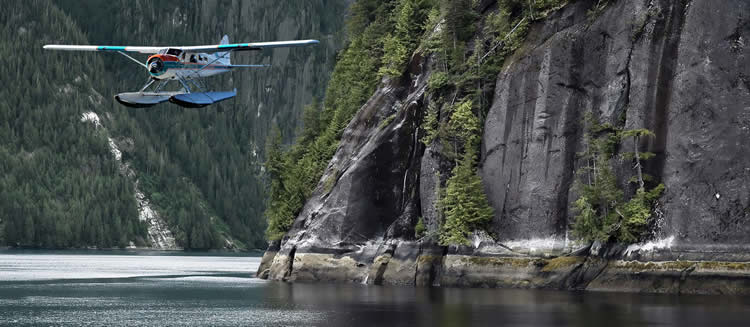 Many flightseeing trips to Denali National Park offer glacier landings. Equipped with skis, planes can touch down on massive Ruth, Pika, Eldridge or Kahiltna glaciers.
Alaska Flightseeing operators we recommend:
Anchorage/Denali
FlyAkAir.com Alaska Air Service is just that… Alaskan. We are living the dream right here and work hard to meet your expectations and give you that once in a lifetime memory. The wilderness by airplane is the intrigue and we are good at showing you that. It's why you came on this special trip. Let us be part of it.