Southeast Alaska
Home of the Tongass National Forest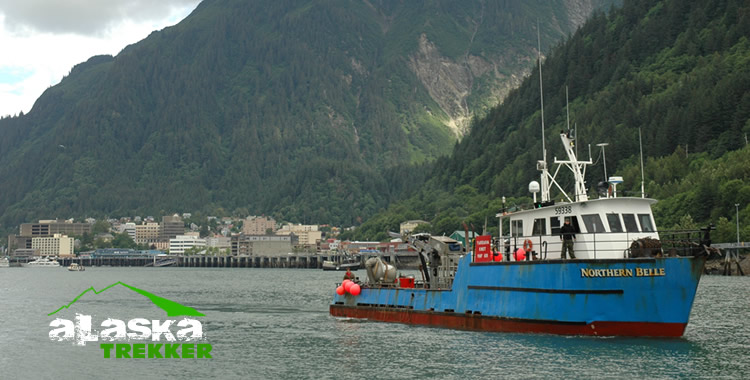 Shaped by the staggering force of massive glaciers millions of years ago, Southeast Alaska 's Inside Passage boasts wildlife-filled fjords and lush island scenery – habitat for bald eagles, sea lions, porpoises and whales. Its mountains are carpeted with majestic forests. The Tongass National forest is home to Tlingit, Haida and Tsimshian Indians whose history is reflected in towering totem poles.
Southeast Alaska is defined by water. The thousand-mile-long stretch of the Inside Passage provides the most accessible routes through this region's rugged mountains and forested fjords. Tlingit and Haida people still inhabit quaint bay side villages overlooked by the totem poles of their ancestors. Fair weather is a rarity here, and you can expect to be rained on frequently. Early explorer Addison Powell remarked that "a prospector who visits these mountains should bring a photograph of the sun with him, as well as a diving suit." Because of the difficulty involved in getting around, Southeast Alaska is better suited to sea-kayaking than it is to hiking. Waterborne travelers can gain access to myriad trails on the islands and mainland that afford good day-hiking opportunities. Check first at the local US Forest Service office for current trail conditions.
Southeast Alaska Weather:
The climate in Ketchikan and the Southeast Alaska panhandle is a mid-latitude oceanic climate in the southern sections and a sub Arctic oceanic climate in the northern parts. Much of the southern parts are temperate rainforest. On an annual basis, this is both the wettest and warmest part of Alaska with milder temperatures in the winter and high precipitation throughout the year. This is also the only region in Alaska in which the average daytime high temperature is above freezing during the winter months. There are even a few regions in the far Southeast Alaska where the average temperature is warm enough to grow some cold-hardy palm trees.
Berry Picking: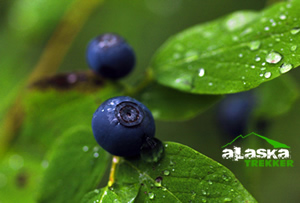 Southeast Alaska is a great place for berry picking. With nearly 50 types of berries in Alaska, most of which are edible, it is no wonder that the fruit has been a mainstay of the Alaska Native diet for centuries. Berry picking brings out Alaskans in droves to their favorite spots. In Alaska there are plenty of berries to go around and you can pick all you want.
See our Alaska Berry Picking page.
Misty Fjords:
Magnificent Misty Fjords National Monument is a pristine masterpiece. It's fjords were created by massive glacier action in the ice-rimmed wilderness. Here is one of the country's greatest treasures and some of Alaska's most spectacular scenery. It's 2.3 million acres include soaring cliffs, saw-tooth ridges shrouded in mists, sky-blue lakes, hanging valleys, countless waterfalls, bottomless saltwater fjords, and miles of glaciers. The monument is also home to a multitude of wildlife.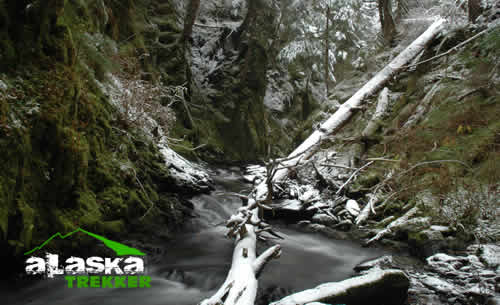 The Temperate Rainforest:
You may be surprised to learn that Alaska is home to a very rare ecosystem: the temperate rainforest. The Alaskan rainforest contains some 22.5 million acres of ancient growth, including 1000-year-old trees, and a diverse mixture of wildlife. It is the largest temperate rainforest in the world. Located in the Tongass and Chugach National Parks, this temperate rainforest captures both the wild nature of the primeval forest and a true sense of the value of our planet. Both forests have become featured locations of Alaskan tourism in recent years. Unlike most other states, Alaska does not have plants like poison ivy or poison oak.
The Tongass National Forest:
Everything-or so it seems-in the 49th state is bigger than in the Lower 48, national forests included. The biggest of the big is Tongass National Forest, which encompasses roughly 17 million acres and extends 500 miles northward along the Pacific coastline from the Alaska-Canada border. As a matter of scale, consider that the largest national forest outside of Alaska (Nevada's Toiyabe) weighs in at 4 million acres.
The Tongass' terrain varies from coastal rain forests to volcanic uplands, from glacial fjords to tundra meadows. Wide stream valleys carved by glaciers slice through dense forests, and the forest's tall snow-capped mountain ranges count some of the highest peaks in North America.
Often called "The Forest of Islands," the Tongass is in many locations only accessible by air or boat, via a route known as the Inside Passage. The Tongass is also characterized by its lush rainforest of gigantic western hemlock and Sitka spruce. A wet, maritime climate ensures that most areas of the Tongass are doused with anywhere from 8 to 13 or more feet of rainfall a year. Prime growing conditions for the world's largest temperate rainforest means that visitors to the forest should invest in good raingear before arriving.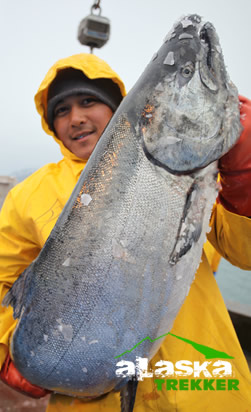 Sportfishing:
Huge runs of salmon migrate from the open ocean, around Prince of Wales Island, and into the protected waters of the Inside passage near Ketchikan. This mass gathering of five species of salmon is the reason that this area is known as the "Salmon capitol of the world". This region of Alaska is particularly noted for its strong runs of trophy fish. The finest salt water fishing for giant halibut, red snapper, ling cod, and rock cod is also available.
Flightseeing:
Depart the Ketchikan waterfront and immediately enter the lush wilderness of the Tongass National Forest with an experienced Alaska bush pilot. Whether you want to land on a mountain lake, fly over fjords, view glaciers and wildlife or just enjoy the phenomenal and breathtaking beauty of the last frontier. Scheduled services are also available to Prince of Wales, Metlakatla, and Hyder.