Hatcher Pass
A jewel in the Matanuska Valley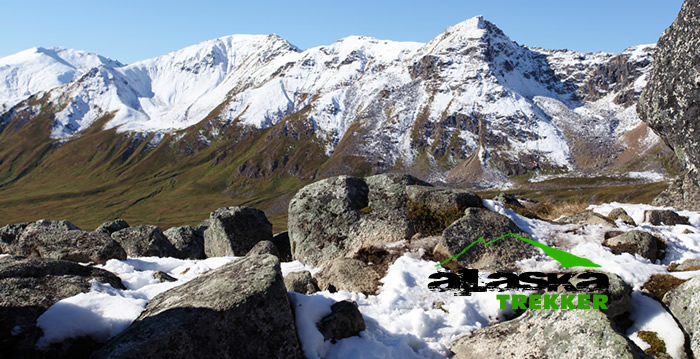 Hatcher Pass is a beautiful recreation area 3,886 feet up in the Talkeetna Mountains of Alaska.
It's a popular place for skiing, snowmobiling, camping, hunting, white-water kayaking, berry picking, climbing, recreational gold-mining, mountain biking and especially hiking.
Palmer is the closest town at approximately 14 miles to the south.
Robert Lee Hatcher discovered and staked the first lode gold claim in the Willow Creek Valley in September 1906, and others soon followed. But lode mining was expensive for an individual operator; it required elaborate tunnels and heavy equipment, so companies merged to pool resources and reduce expenses.

What is now called Independence Mine was once two mines: The Alaska Free Gold (Martin) Mine on Skyscraper Mountain, and Independence Mine on Granite Mountain. In 1938 the two were bought together under one company, the Alaska-Pacific Consolidated Mining Company (APC). With a block of 83 mining claims, APC became the largest producer in the Willow Creek Mining District. The claims covered more than 1,350 acres and included 27 structures. In its peak year, 1941, APC employed 204 men, blasted nearly a dozen miles of tunnels, and produced 34,416 ounces of gold worth $1,204,560; today $17,208,000. Twenty-two families lived in nearby Boomtown, with eight children attending the Territorial School in the new bunkhouse.
By 1942, the United States had entered World War II, and the War Production Board designated gold mining as nonessential to the war effort. Gold mining throughout the United States came to a halt, but Independence Mine continued to operate because of the presence of sheelite. Sheelite occurs in some of the quartz veins along with gold, and was a source of tungsten, a strategic metal. But because Independence Mine's scheelite production was low, the exemption was short-lived. In 1943, Independence Mine was ordered to close.
The wartime ban was lifted in 1946, but gold mining was slow to recover. After the war, gold could be sold only to the U.S. government at a fixed rate of $35 per ounce. Postwar inflation raged, and gold mining became an unprofitable venture. Finally, in January of 1951, after mining nearly 6 million dollars' worth of gold, Independence Mine was closed by APC, and a chapter of Alaska's gold mining history came to an end. In 1974, Independence Mine was entered into the National Register of Historic Places, a list of cultural resources significant to American history. In the late 1970's, 271 acres of land were donated to the Alaska Division of Parks & Outdoor Recreation for establishment of Independence Mine State Historical Mine.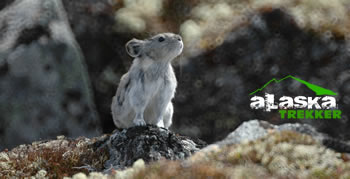 Wildlife:
Dall sheep, moose, eagles, ptarmigan, marmots, pika, arctic squirrels, and bears among others.
Location:
12 miles from Palmer, Alaska. Around 52 miles north of Anchorage in the Matanuska Valley
Access:
Take the Glenn Highway north from Anchorage around 52 miles.