Northern Alaska
The Northern Region of Alaska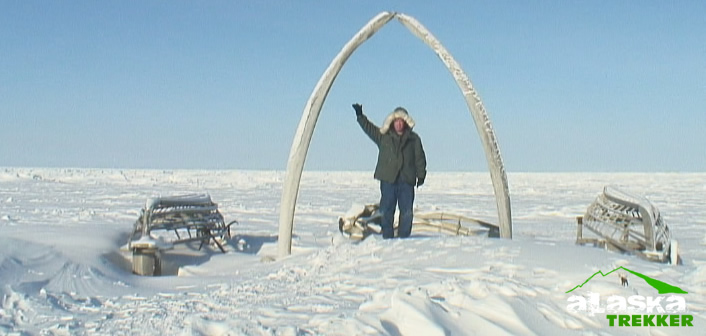 Home to Nome, Barrow, and Prudhoe Bay, Alaska's vast Arctic encompasses a stark and beautiful landscape populated by animals specially adapted to life in the frigid North. The treeless tundra of the North Slope is pockmarked with lakes and ponds that harbor breeding populations of waterfowl. Huge herds of caribou migrate hundreds of miles to breed along the barren coast of the Arctic Ocean. The long winters and stormy summers provide little chance for the ground to thaw, and, as a result, permafrost lurks only inches below the surface of the soil. Alaska's Arctic is home to the Inupiat Eskimos, many who still live a northern lights and arctic their aurora borealis from generation to generation. The Far North is filled with a rich history and natural Northern Alaska from the aurora borealis to the Gates of the Arctic National Park and Preserve.
Nome: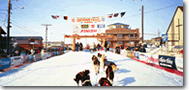 In Nome you'll find a variety of opportunities to enjoy the Far North's great outdoors. Surrounded by tundra, Nome provides access to nearly 300 miles of surrounding roads, which visitors can use to explore the countryside and discover pristine, untouched wilderness. While exploring the Seward Peninsula in the summer's extended daylight hours, you'll have the opportunity to discover wildflowers, moose, reindeer, caribou, birds and seals. The area also offers excellent fishing for salmon, Arctic char and grayling.
Barrow Ice Barrow: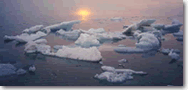 The Inupiat community of Barrow is the northernmost settlement in America and one of the largest Eskimo communities. As the seat of the 88,000 square-mile North Slope Borough, Barrow is also the world's largest municipality. This far north, the summer sun doesn't set for 82 days, shinning continually from around the first of May to the first of August. Whaling and other subsistence activities still play an important role in this arctic community. In fact, during April and May, visitors can often watch as Eskimos head for their whaling camps.
Prudhoe Bay:

Two hundred miles east of Barrow is Prudhoe Bay, home of the largest oil field in North America. The 800-mile trans-Alaska pipeline starts here and ends in Valdez. Located 260 miles northwest of Fairbanks in the central Brooks Range lays the village of Anaktuvuk Pass. This is the last remaining settlement of the Nunamiut or inland northern Inupiat Eskimo. Their ancestors, who date back to 500 BC, settled the village in this area because it lies directly on a caribou migration route.