Alaska Fishing
One of the greatest places in the world to catch fish - and lots of them.

Alaska Pictures
Click here to see pictures of bears, eagles, marmot, the Aurora Borealis, the Iditarod and more...
Alaska Trekker Tourism
Alaska is a 500,000 square mile adventure
The fresh, salty air energizes you. The cold, clear waters refresh you. The breathtaking, natural beauty renews you. There's no place on earth like Alaska. Whether you're a new visitor or returning, our five unique regions offer distinct experiences that will entice any traveler. We warmly invite you to explore our land and discover your ideal travel experience.
---
Cool video of Denali National Park

---
Gold Panning


Striking it rich! Finding the mother lode! 'Tis the stuff of miners' dreams. Unlike professional gold seekers, recreational gold panners benefit mostly from the adventure.

---
Alaska Fishing


Alaska saw a record-breaking salmon haul in 2013, thanks to its abundant pink salmon fisheries. Fishermen brought in 272 million pounds of salmon across the state-- 219 million pounds of which were pink salmon, the smallest and most abundant of all Alaska salmon.

---
Denali National Park


Denali National Park is the most visited area in all of Alaska. Wildlife abounds as it is one of the world's last great frontiers, its wilderness is largely unspoiled. At the height of the summer, wildflowers dot the open tundra.

---
2014 Alaska Railroad Schedule


The Alaska railroad goes from Seward to Fairbanks/Denali. With schedules available year round, you'll know from the very moment you climb aboard the Alaska Railroad you're riding on the best train in the world.

---
Alaska Ferries


Want to have a great time and cruise Alaskan towns up close and personal? Try the Alaska Marine Highway.

Fairbanks


Fairbanks is the gateway to your Alaska adventure. Go be energized in summer's land of the midnight sun.

Bear Viewing


Katmai National Park gives viewers an amazing view of one of the world's most breathtaking animals.

Whale watching in Alaska


Thousands of whales make their way to the feeding grounds of Alaska waters after wintering in Hawaii.

Temperatures


Many weather-related myths surround Alaska's climate. One of the most common is that summer temperatures in Alaska are cool.

Iditarod


The Iditarod began in 1973 as an event to test the best dogsled mushers and teams.

Alaska History


Alaska was probably first settled by humans who came here across the Bering Land Bridge.

Alaska Eagles


Alaska has half of the world's total bald eagle population.
---
---


Native Alaskans
Learn more about the real Alaska Natives.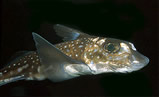 Sea Creatures
Denizens of the deep sea